Skip to Content
Get in Touch with Us!
Address
1000 Cowles Clinic Way, W-200
Greensboro, GA 30642
Phone
706-454-0044
Hours of Operation
Monday: 9:00 AM – 6:00 PM
Tuesday: 8:00 AM – 5:00 PM
Wednesday: 10:00 AM – 7:00 PM
Thursday: 9:00 AM – 6:00 PM
Friday: 8:00 AM – 4:00 PM

1000 Cowles Clinic Way, Greensboro, GA 30642, USA
Affordable Dentist
Greensboro, GA
Smile Brighter with Choice One Dental Care of Lake Oconee
We invite you to celebrate your smile and optimize your oral health with quality dental care at Choice One Dental Care of Lake Oconee. Because we believe dental care should be affordable and accessible to everyone, we accept all insurance plans and offer payment plans if you don't have insurance.
No Insurance? No Problem.
Learn more about our signature membership program.
Healthcare Finance Direct.
We also offer Healthcare Finance Direct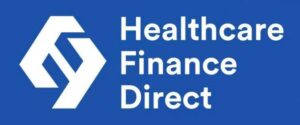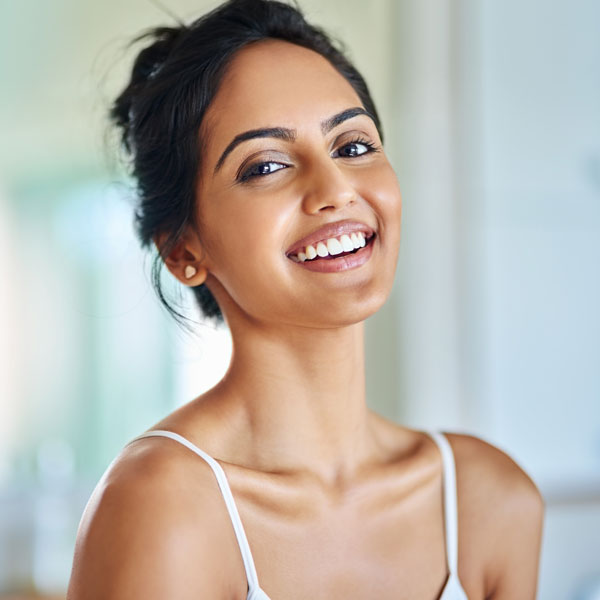 Caring Dentist Greensboro
Family Dental Care at Choice One Dental Care of Lake Oconee
"At Choice One Dental Care of Lake Oconee, the dental needs of all ages from children to adults are thoroughly addressed by our knowledgeable, friendly team. Dr. Russell Marson, Dentist Greensboro, offers you a friendly, open atmosphere that's far from cold or clinical. You'll feel welcomed from the moment you step through our doors, knowing we'll do everything possible to make your visits simple and convenient.
Our primary goal is to take great care of you, providing solutions to any dental issues you may be experiencing. We want you to feel fully informed about your dental care, taking the time needed to answer all your questions.
Discover a Range of Dental Solutions
Dr. Marson has been in practice for nearly three decades and provides an array of dental treatments:
Same Day Crowns, Bridges & Veneers
Dental Hygiene & Exams
Cosmetic Dentures
Cerec
TMJ & TMD Solutions
Oral Surgery
Teeth Whitening
Facial Rejuvenation
Orthodontics
Sleep Apnea Treatment
IV Sedation
Compassionate Care is What We Do!
Our experienced team believes that everyone should have access to superior dental care and offers a range of payment options. We love living in the Greensboro community and serving our patients!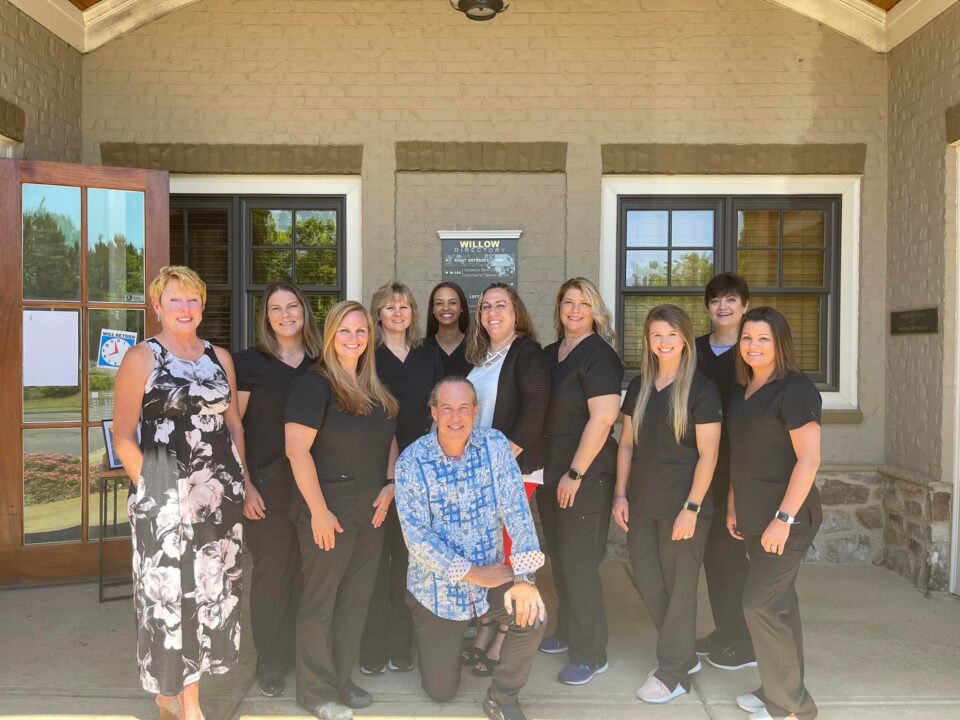 Benefit From the Latest Technology
Recent advancements within the field of dentistry make it easier than ever to gain a comprehensive understanding of your dental needs. We have 3D cone beam imaging, showing much more than traditional dental X-rays. Additionally, we have a laser to keep treatments quick. We're the only Greensboro dentist utilizing a MicrO2® device, alleviating snoring, and symptoms of sleep apnea. We even offer home sleep testing for sleep apnea, allowing for a diagnosis so that medical insurance will cover your visits.
We accept all insurance plans and are in-network with Aetna®, Delta Dental® and Guardian®. Contact us today to book your time!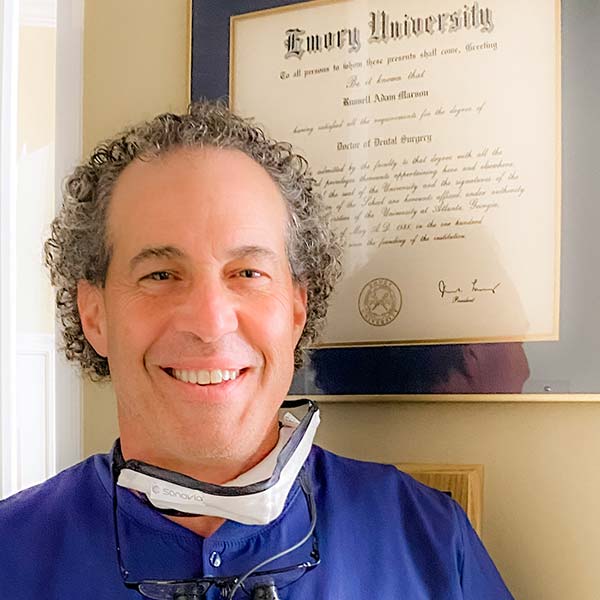 Meet Dr. Marson
Our Greensboro Dentist Provides Exceptional Care
Dr. Marson offers a comprehensive array of general and cosmetic dentistry services as well as orthodontics. He's passionate about helping to enhance his patient's smiles and lives through outstanding and confidence-boosting dental care!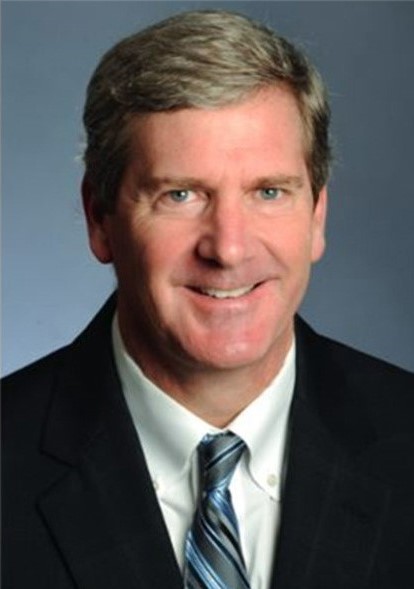 Meet Dr. Whitesides
Dr. Lee Whitesides is a native North Carolinian who graduated Davidson Collage in 1984 with a BS in Biology. From Davidson he entered Emory University and completed his master's in medical science in Anesthesia in 1986. After working as an anesthetist for two years Dr. Whitesides entered the Medical College of Georgia School of Dentistry in 1988. Upon completing his doctorate Dr. Whitesides became a resident at Maimonides Medical Center in Brooklyn for a year. In 1993 Dr. Whitesides joined the Oral & Maxillofacial Surgery program at the University of Maryland Medical Systems in Baltimore. Upon completing his training in Oral & Maxillofacial Surgery in 1997
Dr. Whitesides moved into private practice in Atlanta where he has remained for the last 25 years.
Dr. Whitesides' areas of focus in his practice include wisdom teeth and advanced dental implant reconstruction. Dr. Whitesides is one of only two board certified Oral & Maxillofacial Surgeons in the USA who also holds a degree in Anesthesia.
Dr. Whitesides and his wife of thirty years, Nancy, have been Reynolds members for 15 years. When not practicing Oral Surgery Dr. Whitesides and Nancy can be found on one of the many area golf courses. Together they have three adult sons.
Meet the Team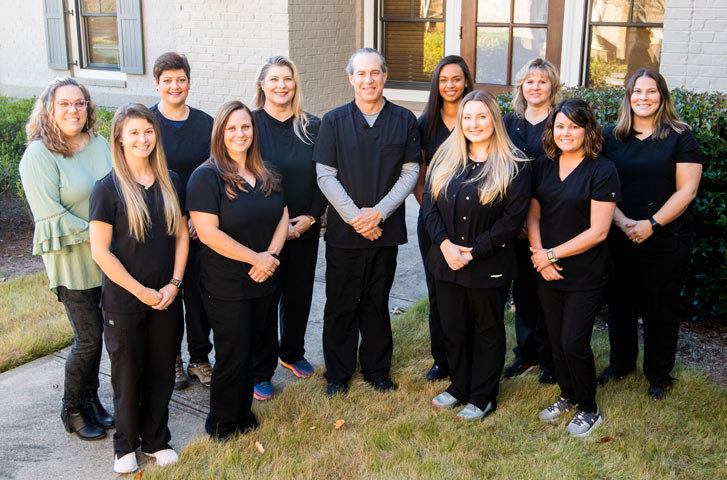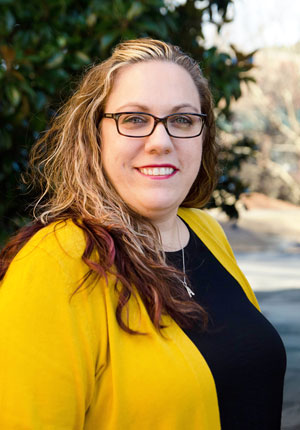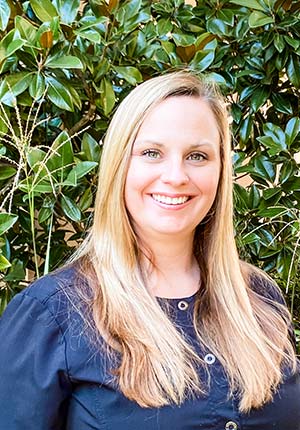 Testimonials
See what people have to say.
I was treated with such a nice welcome by everyone I encountered. No problems, no hassle, just friendly, sincerely kind people!
Great cleaning as always!
Exceptional professional attention to personal service and treatment.