Skip to Content
Why Orthodontics Is Vital to Your Health
Orthodontics achieves two goals. First, the practice improves the appearance of your smile by closing gaps and aligning teeth. While how your smile looks is important, your teeth's ability to bite and chew is more important. When your teeth overcrowd or align poorly, it challenges the health of your mouth. Correcting the alignment and closing gaps is the only way to secure a healthy bite and less interference while chewing food and speaking. One of the common side effects of ignoring these issues is a temporomandibular joint disorder, which results in popping noises and even pain.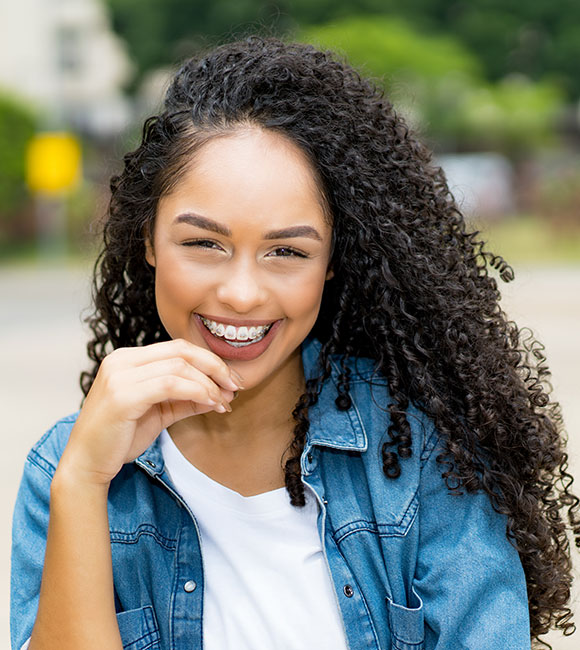 Orthodontics for Patients of All Kinds
We want to give our patients choices. At Choice One Dental Care, variety is the name of the game. And you're in luck. Orthodontics have grown in leaps and bounds over the years, and there are more options than ever on the market. We're confident one of the following will straighten your smile.
Metal Braces
Sometimes, the oldest and most traditional orthodontic method is the best. Our top-of-the-line metal braces can treat overcrowding and can be less expensive than invisible aligners. We have a range of color options for brackets and elastics and our hygienists are experts in consulting you on how to take care for your braces properly.
Invisible Aligners
Clear orthodontic aligners are custom made to correct your bite by making slight adjustments over a treatment time determined by your orthodontist. We work with different types of aligners and your orthodontist will be able to help you determine which would work best for you.
Reach Out to Us Immediately for Effective Orthodontics
Orthodontics are both vital and easy to attain! Gone are the days of monstrous-looking braces. Slimmer and more attractive metal braces and clear aligners have replaced them, making orthodontics an excellent option for teenagers and adults. We encourage you to reach out to us immediately to correct your bite!