Skip to Content
Nitrous Oxide Treatments for Nervous Dental Patients
Visiting the dentist provokes anxiety from many patients. Roughly 75 percent of the population fears dental appointments to some degree, with five to ten percent of those people qualifying as phobic. If you count yourself among those numbers, you're not alone. Unfortunately, dental appointments are far too essential to skip. But Choice One Dental Care offers a solution: sedation dentistry. Our patients can walk through our doors knowing our dental professionals have carefully cultivated a warm environment with all the trappings of a modern dental office. Our nitrous oxide sees to the rest. We believe nitrous oxide is one of the most effective sedation treatments available.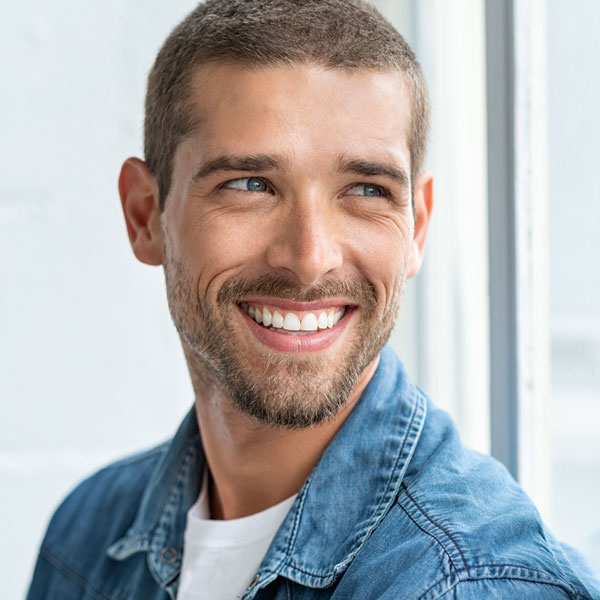 The Benefits of Sedation Dentistry
We recommend visiting the dentist for routine check-ups twice a year. These appointments serve several functions, including cleaning the teeth, filling cavities, and more. Your long-term health is tied to visiting us! We understand why you've delayed scheduling your appointment, but we want you to know we're here for you. Using nitrous oxide during your appointment can take the edge off of your dental anxiety so that treatment can be accomplished. The benefits of sedation dentistry are far-reaching:
It Will Reduce Current Anxieties
When we sedate a patient, it relieves of them of anxiety. Addressing current worries and fears is a crucial component of sedation dentistry, but it isn't the only one.
Sedation Allows You to Be More Comfortable During Dental Treatments
Most of the time, dental anxieties and phobias stem from an unpleasant childhood experience and only multiply with each visit. Being more relaxed allows the doctor to work more efficiently and can also reduce the number of treatment appointments that you need.
The Treatment Reduces the Gag Reflex
The most common physical symptom associated with dental anxiety is the gag reflex. We can't do our work when a patient gags. Sedation will remove that instinct and allow us to clean your teeth and fill cavities.
It Reduces Pain
Some – but not all treatment may be uncomfortable.  Sedation dentistry is particularly useful when performing extractions or root canals.
Contact Us Today for a Calm Dental Experience
Don't worry about visiting the dentist anymore. With sedation dentistry, you can finally receive the care you need and begin to defeat your anxieties for good. Oral health is a lifelong project. We want to give you the tools you need to improve your smile and prevent cavities and tooth decay. Sedation dentistry is the way forward.