Skip to Content
Get in Touch with Us!
Address
5C Cleveland Ct.
Greenville, SC 29607
Phone
864-271-1220
Hours of Operation
Monday: 8:00 – 1:00; 2:00 PM – 5:00 PM
Tuesday: 8:00 – 1:00; 2:00 PM – 5:00 PM
Wednesday: 8:00 – 1:00; 2:00 PM – 5:00 PM
Thursday: 8:00 – 1:00; 2:00 PM – 5:00 PM
Friday: 8:00 AM – 1:00 PM
5C Cleveland Ct, Greenville, SC 29607, USA
Dentist Greenville Offers Affordable Care
Choice One Dental Care of Greenville Welcomes You!
Whether you're in need of general dentistry services, teeth whitening or something in between, Dentist Greenville SC, Dr. Nick Dziedziejko has you covered. Choice One Dental Care of Greenville invites you to sit back and relax while we craft a beautiful smile that you'll be proud to wear.
No Insurance? No Problem.
Learn more about our signature monthly program.
Caring Dentist Greenville SC
Smile Brighter at Choice One Dental Care of Greenville
If you'd like to optimize your oral health and achieve the smile of your dreams, we want to help. At Choice One Dental Care of Greenville, Greenville Dentist Dr. Nick Dziedziejko and his friendly team look forward to giving their patients the best dental care possible. Whether you want to enhance your smile with veneers or teeth whitening or require crowns or bridges, we are here to serve your dental needs.
Offering a Comprehensive Range of Services
At our family-friendly practice, we provide the following services:
Dental Hygiene & Exams
Extractions
Preventative Dentistry
Periodontal Therapy
Cosmetic Fillings
Cosmetic Dentures
Crowns & Bridges
Teeth Whitening
Veneers
Making Dental Care Affordable
We believe that exceptional dental care should be affordable for everyone. That's why at Choice One Dental Care of Greenville, we offer a variety of dental financing packages and dental coupons. We've also partnered with Alliance Dental Plan to meet your budgetary needs.
We Accept WellCare/Liberty Insurance

The Choice One Dental Care of Greenville Difference
Every day, we take a patient-centered approach that's focused on ensuring that every patient enjoys a positive and gentle dental care experience. Our office is laid-back and friendly. You'll never be pressured to have work done that you don't need. We'll never try to upsell patients. We're here to get done what needs to get done. We also offer state-of-the-art dental care, including digital X-rays to provide patients with the latest advancements in dental care.
If you're ready to rejuvenate your smile, we look forward to caring for you. We'll help you achieve a brilliant smile and optimal oral health! Contact your Dentist Greenville SC today to schedule an appointment!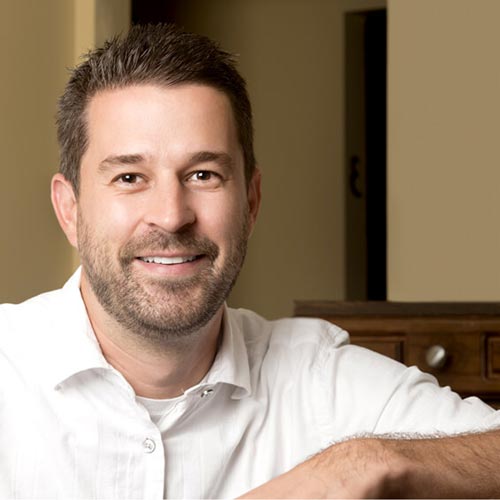 Meet Dr. Nick
Changing the Way Greenville Smiles
With nearly a decade of experience under his belt, Dr. Nick is passionate about providing his patients with the best services and results possible in a comfortable and relaxing practice.
Testimonials
See what people have to say.
I felt very comfortable with the staff. Everyone made me feel great. The staff was very nice and understanding.
Robin greeted me and brought me back before I even had a chance to sit down in the waiting room. I was a little early. Always great service.
Wonderful staff, wonderful experience!
The entire staff is always very friendly and inviting. Melissa is always very thorough with her cleanings.
Excellent care and service! They were so patient with my issues and made me feel comfortable.