Skip to Content
Pediatric Dentistry for Kids of All Ages
We understand the importance of childhood oral health. But we also know how children think and how common dental fears are. Our practice is warm, welcoming, and filled with amenities that will set your kids at ease. We believe that children who see a compassionate and caring dentist from an early age will be less fearful and hesitant to visit as they grow older. From the moment their first teeth erupt through the gap-toothed years when their adult teeth come in, we're here.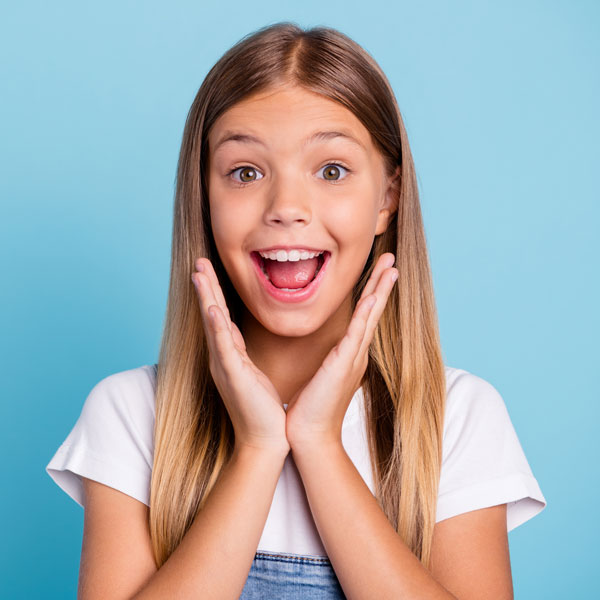 Five Key Facts About Childhood Dental Health
Parents should begin caring for their children's teeth from the moment they break through. Dentistry is a lifelong habit. Starting when your kids are young is the best way to ensure they maintain glistening pearly whites through adulthood. We've found these five facts are more than enough to get parents started:
Tooth Decay is Common
Tooth decay is the number-one dental condition impacting children. Untreated instances can have long-lasting impacts on their oral health. Fast fact: Cavities are five times more likely in childhood than asthma or diabetes.
You Can Prevent Cavities
Fortunately, parents have plenty of items in their toolbox to prevent cavities and tooth decay. The fluoride treatments that we provide at our office will go a long way toward preventing cavities during childhood.
Candy Isn't the Only Cavity Causer
We don't want to deprive your kids of candy any more than you do. But too much will cause cavities. However, did you know other items, such as starchy snacks and cookies, have similar impacts on their teeth. One way to reduce decay is by limiting those foods.
Begin Dental Visits By the Age of One
Once your child turns one, it's time to begin dental visits. These appointments help catch potential issues early, so we can treat them before they worsen.
Take Care of Baby Teeth
Even though baby teeth fall out during childhood, you still must care for them. As your kids get older, begin teaching them proper brushing and flossing techniques and continue with regularly-scheduled dentist appointments.
Begin Your Child's Oral Health Today
Choice One Dental Care wants your kids to grow into responsible and healthy adults. The process begins when they're young with regular check-ups and oral hygiene lessons. Our team can help your kids chart a path to lifetime success.