Skip to Content
Get in Touch with Us!
Address
6410 W Hamilton Park Dr.
Columbus, GA 31909
Phone
706-653-8700
Hours of Operation
Monday: 8:00 AM – 4:00 PM
Tuesday: 8:00 AM – 4:00 PM
Wednesday: 8:00 AM – 4:00 PM
Thursday: 8:00 AM – 4:00 PM

6410 W Hamilton Park Rd Dr, Columbus, GA 31909, USA
Affordable Dentist
Columbus, GA
Choice One Dental Care of Columbus Welcomes You!
Are you ready to get the healthy, beautiful smile you've always dreamed of? At Choice One Dental Care of Columbus, we're here to help our patients with all of their dental needs from cosmetic treatments to general dentistry and emergency visits. Give us a call today to discover the Choice One Dental Care of Columbus difference.
Columbus Dentist Provides Superior Care
At Choice One Dental Care of Columbus, our focus is on giving you a positive dental experience that thoroughly addresses all of your needs. The gentle touch of experienced Columbus dentist Dr. Terry Wilkey will put you at ease, even if you've felt nervous about dental care in the past.
We cover all of your oral health needs with a wide variety of solutions:
Cosmetic dentistry
Emergency dentistry
General dentistry
Teeth whitening
TMJ/TMD treatment
Veneers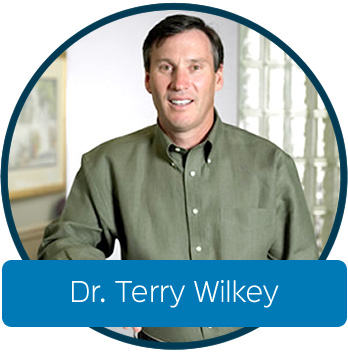 Meet Dr. Wilkey
Crafting Smiles for 30+ Years
With a keen understanding that each patient is unique, Dr. Wilkey has the ability to craft custom treatments for each individual patient. No matter what type of dental experiences you've had in the past, you can rest easy knowing that Choice One Dental Care of Columbus will keep you smiling.
Respecting Your Time and Needs
"We like to get to know our patients and make every effort to treat you like a member of our family."
Our team listens carefully to your needs, making sure we understand how best to help you. You won't have to face long waiting times when you arrive. Instead, we stay on time and make sure that you're seen promptly.
An Accommodating, Knowledgeable Team
Dr. Wilkey is well-known and respected in the Columbus community. He's approachable and offers you the benefit of over 30 years of experience. He can give you the smile you've always wanted, with numerous cosmetic options that we can tailor to you. You can achieve long-lasting dental health with Dr. Wilkey's extensive expertise. From restorative to cosmetic to emergency care, Choice One Dental Care of Columbus can help you with your dental needs.
Get the high-quality dental care you deserve. Schedule your time with our friendly team today! Insurance and CareCredit are accepted.
Testimonials
See what people have to say.
Dr. Wilkey and his entire staff are helpful, caring, highly-skilled, technologically advanced, and educated on the latest in dentistry.
I was impressed by each staff member at Dr. Wilkey's office. I was especially taken by the dental hygienist who took the time to explain every detail of my exam.
Dr. Wilkey is the very best in his field. I have never received treatment and the consideration I got from Dr. Wilkey and his team from anyone.
I love the fact that walking into this office is like visiting some very dear friends who really care.